9. Rocky Road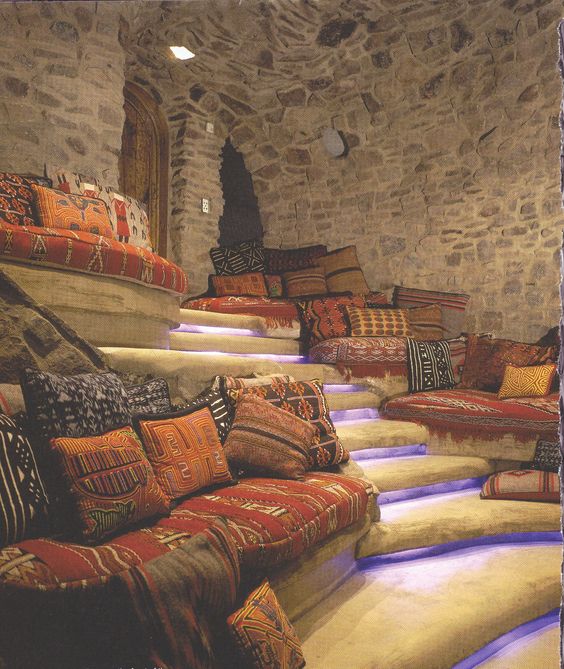 Source: Pinterest
This room looks a lot like rock ledges in a cave. The blankets and pillows give it an outdoorsy kind of vibe, and the whole style is really fun and out of the box.
–
10. Holy Home Theater, Batman!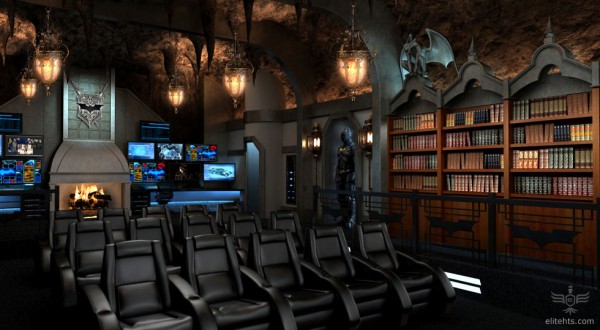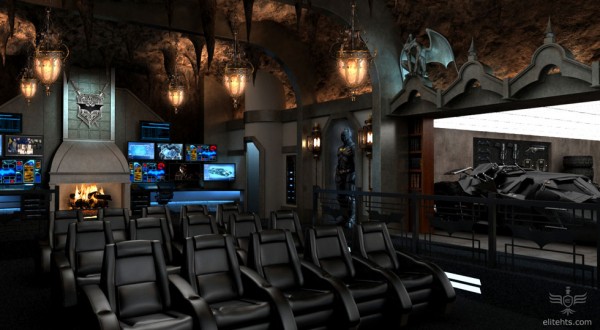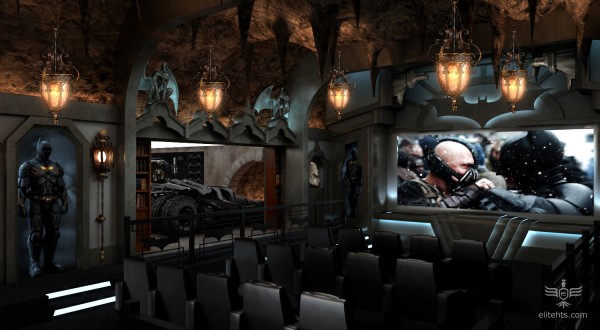 Source: CinemaVine
Okay, so I saved this one for last, and my inner nerd is screaming at me to drop everything and buy this right now. So first off, we see the replica fireplace and computer monitors, along with the bat suit, and a long row of bookshelves. But wait, those aren't stationary bookshelves; they slide back to reveal THE Batmobile! Everything about this theater – from the cave ceiling, to the to wall full of Batman's gadgets – is perfect in every way, shape, and form. I'm not exactly sure how to get this in my house, but I will find a way.